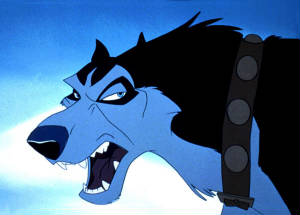 Steele (villan) Husky Malmute
Steele was created for the villan role in the Film.
Steele is the typicall tyrant and gerk. He is the leader of the sled team that delivers serum to Nome but gets lost. Balto rescues him and the team but Steel belives he will not be outshown by a lobo. I belive Steel was based on Togo he was the dog that got lost and was switched with Balto.